An overview of activity and outcomes for members.
Following another busy few weeks and the appointment of another new Prime Minister, we look forward to working alongside key stakeholders in the new Government to tackle the major issues, challenges and opportunities facing the UK economy and the future competitiveness of our industry. Against a busy political backdrop, we have been making good progress across our strategic priorities and continue to deliver key outputs and outcomes for our members.
At the end of October we held our first Future Leaders' Dinner, in partnership with Mayer Brown, bringing together members of our Next Generation Leadership Council (NGLC), other future leaders from across the industry and policymakers. The event was a great success and included a keynote address from Wes Streeting MP, Shadow Secretary of State for Health and Social Care, a Chair's address from Bruce Carnegie-Brown and closing remarks from Emma Rachmaninov, a member of our NGLC and Partner, Financial Services & Regulatory, Freshfields Bruckhaus Deringer.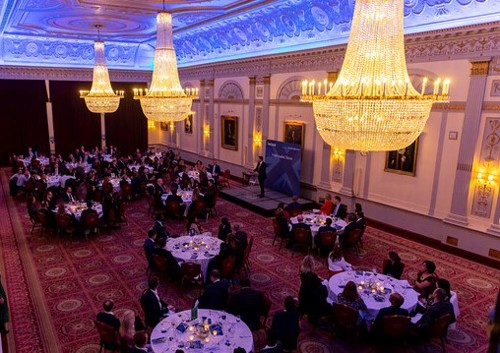 Long-term competitiveness
Following the appointment of Rishi Sunak as Prime Minister, we have published 'A six-point plan for growth: The enabling role of financial and related professional services', which looks at how industry can work with government and the regulators to drive economic growth. Our policy recommendations are focused in six key areas and we look forward to working with the new Government over the coming weeks and months to see these delivered.
We have continued to push forward our agenda on the Financial Services and Markets Bill and Emma Reynolds, our Managing Director, Public Affairs, Policy and Economic Research, recently gave evidence to the Bill Committee. Our Financial Services and Markets Bill Advocacy Group continues to work closely with partners across the major trade associations and the City of London Corporation to coordinate activity and ensure our work reflects the priorities of our members.
We have also been engaging with senior policymakers on ideas for growth and tax policy, including setting out our views on the future regulatory framework, which have been shared with the new Chancellor, officials and others at HM Treasury (HMT).
Trust and reputation
We were delighted to be able to host key events at this year's Conservative, SNP and Labour Party Conferences. At the Labour Party Conference in Liverpool, we co-sponsored the New Statesman Drinks Reception and hosted a fringe event with the Shadow EST, Tulip Siddiq MP, Rushanara Ali MP and others focused on the industry's enabling role in driving growth. We held a similar fringe event with fringe event with Theresa Villers MP, Gerard Lyons and others at the Conservative Party Conference, and also co-sponsored the 1922 Committee Drinks Reception and hosted a.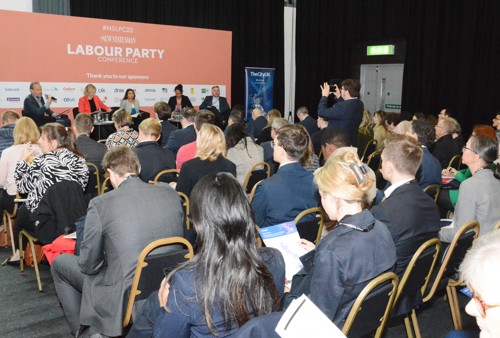 Alongside the City of London Corporation, we hosted a fringe event at the SNP Conference with Scottish industry on sustainable finance, including an address from Michael Matheson MSP, Cabinet Secretary for Net Zero, Energy and Transport. All events offered great opportunities to engage with key political stakeholders and senior representatives from across the industry.
We've also delivered several roundtables over recent weeks with influential policymakers across the major parties, including the Minister for Planning Lee Rowley MP, Liberal Democrats Shadow Treasury Spokesperson Sarah Olney MP, and Labour's Shadow Justice Secretary Steve Reed MP.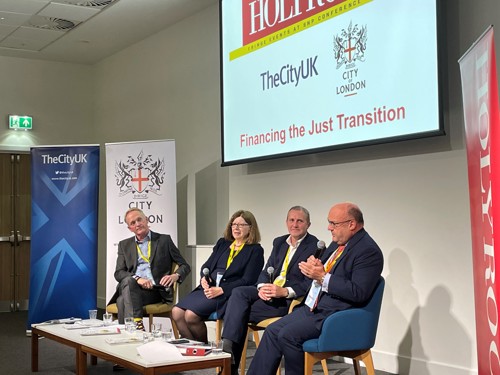 Regions and nations
We are in the final stages of preparation for this year's National Conference with SFE, kindly sponsored by PwC and supported by State Street, which will focus on the significant contribution of financial and related professional services to economies across the UK and the industry's role in supporting key issues such as regional growth, levelling up, diversity and inclusion and the transition to net zero. We have a great line-up of panel sessions and keynotes, including Nicola Sturgeon MSP, First Minister of Scotland, Andrew Griffith MP, Economic Secretary to the Treasury, Anas Sarwar MSP, Leader of the Scottish Labour Party, Emily Shepperd, Chief Operating Officer and Director of Authorisations, Financial Conduct Authority and Carol McNaughton Nicholls, Associate Partner, BritainThinks. The event will be taking place in Edinburgh on 1 December.
We continue our outreach with regional leaders and in September hosted a roundtable with the Metro Mayor for the North of Tyne Combined Authority, Jamie Driscoll. This was a valuable opportunity for members to engage with an influential policymaker and discuss issues ranging from skills to devolution. Other opportunities to meet with regional policymakers and senior stakeholders are in the pipeline.
We launched our latest 'Exporting from across Britain 2022' report at DLA Piper on 13 October. The report explores the large contribution Britain's regions and nations make to overall UK industry export activity and finds that 43% of Britain's £129.7bn of industry exports originated outside London in 2020.
International strategy
We continue to work closely with HMT and UK regulators to secure a UK-Switzerland Mutual Recognition Agreement (MRA) that will liberalise cross-border financial trade between the UK and Switzerland. We held several expert roundtables with HMT officials to advise them on the detail of the MRA, as well as a roundtable with the City of London Corporation to discuss progress toward the MRA and new FTA, which included senior officials from HMT, DIT and their Swiss counterparts.
We hosted the final meeting of the EU Coordination Group on 19 October. During that meeting the group approved proposals to reconstitute the group as the Europe Market Advisory Group (Europe MAG). This new Europe MAG will provide a forum for industry to provide strategic level input for our engagement with Europe, coordinate the efforts of the bilateral financial services dialogues, and will normalise our approach to working on European issues. The Europe MAG will meet twice a year, with its first meeting being held in February 2023.
Our US work continues at pace, and we were very pleased to attend the Atlantic Future Forum Conference in New York in September where there was a strong focus on international security and future technologies. The trip was also a good opportunity to meet with senior industry representatives to discuss recent UK and US policy and political developments, including at a member roundtable hosted by Nasdaq.
We have continued to advocate for the industry's priorities in the ongoing UK-India Free Trade Agreement negotiations, including meeting with senior officials in DIT to stress that the deal must include strong provisions for services. As the Government of India prepares for the release of its Union Budget, we have initiated a joint advocacy campaign with the City of London Corporation, building on the work of the India-UK Financial Partnership. We briefed the Chief Executive of the Financial Conduct Authority on industry policy priorities ahead of his trip to India in September, and over the next month will work in partnership with HM Government to brief officials in the Indian Ministry of Finance on key opportunities for regulatory reform.
In September, our ASEAN Market Advisory Group (MAG) had a dialogue with HMT, DIT and the British Embassy Jakarta on the opportunities and challenges for financial and related professional services in the Indonesian market. We discussed the investment environment in the market and how industry could work with government to address some of the existing barriers.
Sustainability
Our Green and Sustainable Finance Group met with the UK Infrastructure Bank in October, and discussed the challenges in scaling up finance for UK low carbon and enabling infrastructure.
We have responded to the 'Net Zero review: Call for evidence' chaired by Chris Skidmore MP, reiterating the importance of clear wider economy policies, incentives, de-risking and blended finance to enable finance to scale up the transition to net zero and improve energy security in the longer term.
We are also working towards COP27, which we will be attending as part of the UK business mission organised by the Egyptian British Chamber of Commerce (EBCC) and British Egypt Business Association (BEBA).