It's starting to feel like I start every one of these blogs with a comment about the unprecedented events of the past few weeks and this one is no exception. I was deeply saddened at the news of the passing of Her Majesty Queen Elizabeth II last month. The Queen set an inspirational example of public service to our country and the Commonwealth and was a unifying and constant presence through times of historic change. On behalf of colleagues at TheCityUK, I would like to reiterate our deepest condolences to King Charles and the Royal Family.
Since my last blog Liz Truss has also been appointed as the country's new Prime Minister and a new Cabinet has been assembled. We have already been in touch with and met key Ministers, including Andrew Griffith, Financial Secretary to the Treasury, who also joined our recent Leadership Council to discuss his priorities and the government's growth agenda.  
To deliver growth, the UK must make a compelling and competitive offer which unlocks and attracts capital investment. The UK's long-term success is built on a range of factors, such as closing the skills gap, driving innovation, delivering high-quality right-sized regulation, and setting out a clear path to achieving net zero. We touched on these issues in our manifesto for the new Prime Minster published during the leadership campaign, which sets out how government can work closely with industry to maximise our contribution to economies and communities across the UK. I'm pleased to say that the manifesto has been well received and we look forward to continuing discussions on its key asks with the new government over the coming weeks.
With Party Conference season coming to a close, we've held some great events at Labour and Conservative and the SNP. At Labour, we co-sponsored the New Statesman drinks reception, sharing a stage with the Shadow Secretary of State for Communities and Local Government, Lisa Nandy MP, and at our well-attended fringe event, also with the New Statesman, we were joined by the Shadow Economic Secretary to the Treasury, Tulip Siddiq MP and Rushanara Ali MP, who engaged in a lively discussion on the industry's enabling role in driving growth. I was also delighted to join a recent breakfast roundtable with Labour leader Sir Keir Starmer.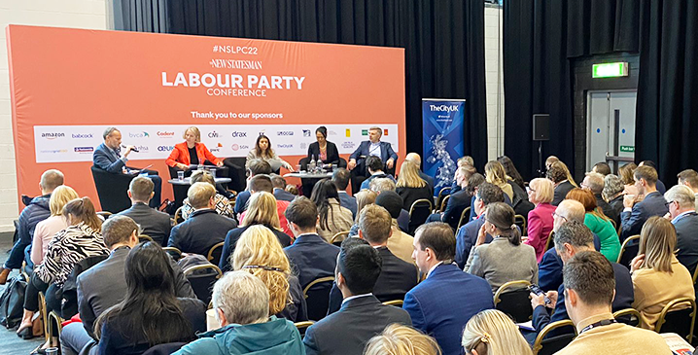 At Conservative Conference, we once again co-sponsored the 1922 Committee drinks reception, which gave us a great platform alongside the Prime Minister, who was very positive about our work. I also joined our lively fringe event with ConservativeHome on driving growth along with Theresa Villers MP, economist Dr Gerard Lyons and Michael Collins from M&G. Our SNP Conference fringe with the City of London Corporation focused on regional and sustainable growth and welcomed panellists Michael Matheson MSP, Dame Susan Rice, Chair of the Banking Standards Board, and Chris Hayward, Policy Chair at the City of London Corporation and Deputy Chair of TheCityUK.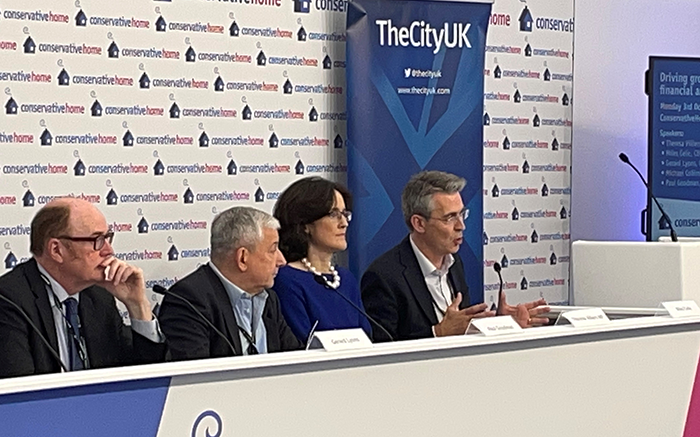 We have continued to push the industry's agenda on the Financial Services and Markets Bill. We met the Financial Secretary to the Treasury, former Economic Secretary to the Treasury, the Shadow Economic Secretary to the Treasury and other key stakeholders, including members of the Treasury Select Committee, to discuss our recommendations and were due to give evidence to the Bill committee on 20 September (postponed due to the period of national mourning for the Queen).
A year on from the launch of our international strategy, good progress has been made across several key areas. Most recently, following the publication of our recommendations for how HM Government (HMG) could improve its delivery of the UK's investment screening system, we were pleased to see some of them addressed in new HMG guidance. As a follow up, we will be holding a member roundtable in November to discuss further possible improvements. We continue to work with HM Treasury to support a cross-government policy review of the UK's short-term mobility regime, with a view to getting the Home Office to change UK visa rules by Q4 2022. We also continue to implement the wider strategy and its five-year plan.
I recently returned from a successful trip to the US where we met with US-based financial and related professional services industry representatives. I was also very pleased to participate in the Atlantic Future Forum which brings together politicians, policymakers and military and business leaders to discuss international security and technological innovation.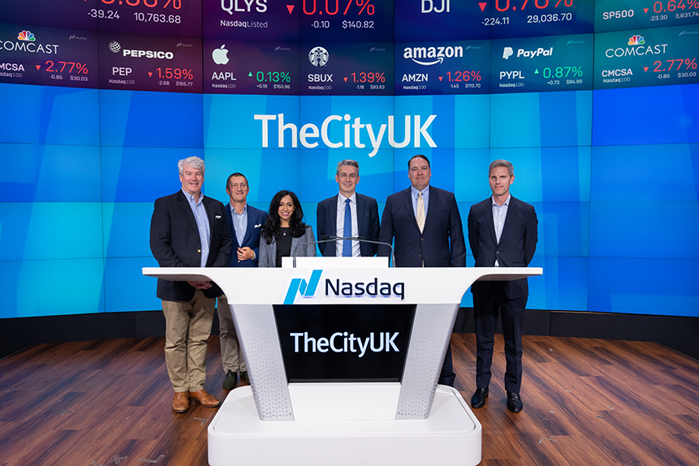 Last month, we launched two key reports – our annual 'Enabling growth across the UK: UK-based financial and related professional services' report and another in partnership with PwC,  'Enabling the net zero transition: the role of financial and related professional services'. For the former we respectfully cancelled our roundtable event in Leeds with the Mayor of West Yorkshire, Tracy Brabin, due to the Queen's passing. However, you can read the report here, which provides detailed data on the local, regional, and national employment and economic contribution of the industry as well as recommendations for how the industry can further support growth across the UK. The latter report looks at how the industry can enable and support the drive to net zero. We will be working on the 10-point action plan and key policy asks it sets out and engaging with senior stake holders and policymakers over the coming weeks to drive this forward.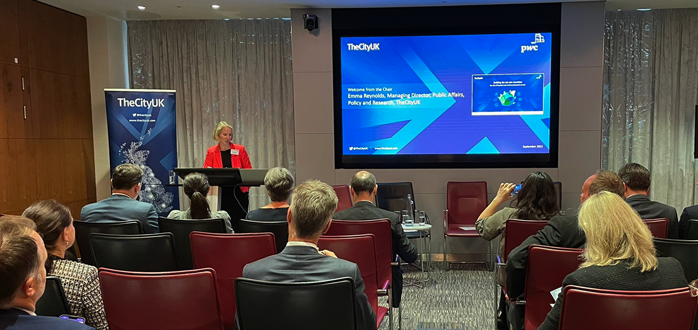 Preparations are well underway for our National Conference 2022 with Scottish Financial Enterprise (SFE), sponsored by PwC and supported by State Street, which will be held in Edinburgh on 1 December. This conference presents a great opportunity to focus on the significant contribution of financial and related professional services to economies across the UK and the industry's role in supporting key issues such as regional growth, levelling up, diversity and inclusion and the transition to net zero. We're very much looking forward to taking this annual event to Edinburgh and hope you can join us. Details on the full programme and how to register are available here.
As always, this is just a snapshot of the work we have been doing, so please have a look at our other activity here and our forthcoming events.
Miles